Tiny wall shelf
1

General
DISCLAIMER: I DO ELECTRONICS AND 3D DESIGN SOLELY AS A HOBBY. THERE COULD BE ERRORS THAT CAN RESULT IN ALL KINDS OF DAMAGE. USE THESE DESIGNS AT YOUR OWN RISK.
This design is released under Creative Commons Zero (CC0) license.
Author:
See also:
2

Project description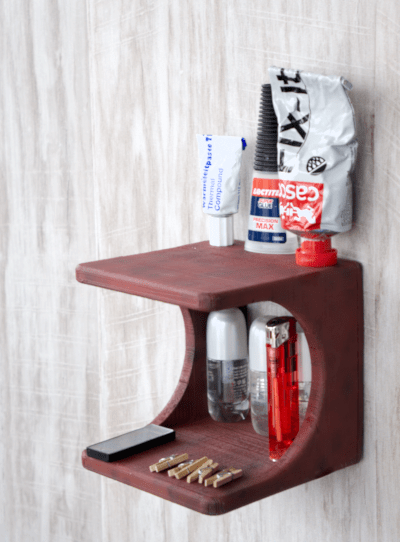 My current printer does at most 120x120x120 (mm) prints. And I needed a small wall shelf for my lab. Here comes design for 119x119x119 (just in case). I used double sided tape for wall attachment.