Gyroscope stabilizer for binoculars
1

General
DISCLAIMER: I DO ELECTRONICS AND 3D DESIGN SOLELY AS A HOBBY. THERE COULD BE ERRORS THAT CAN RESULT IN ALL KINDS OF DAMAGE. USE THESE DESIGNS AT YOUR OWN RISK.
This design is released under Creative Commons Zero (CC0) license.
Author:
See also:
2

Project description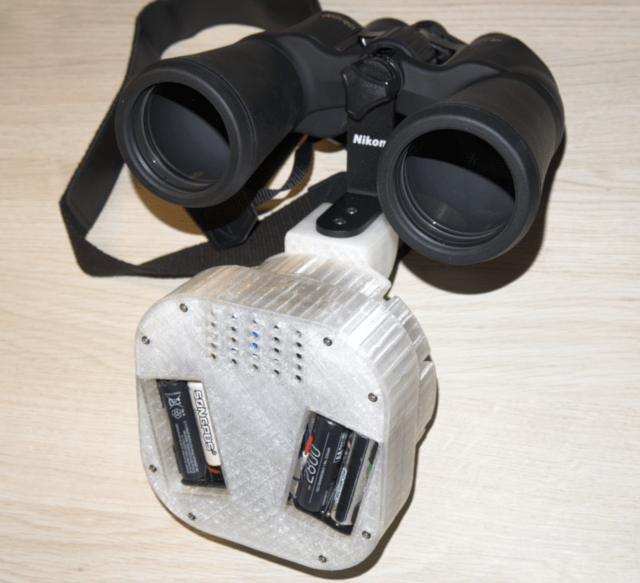 Problem with powerful binoculars is that they are almost unusable without tripod. High zoom factor also amplifies hand shakes.
Tripod is not convenient to carry around. Here is an attempt to design portable gyro stabilizer that has camera tripod interface. Therefore cameras and binoculars can be mounted.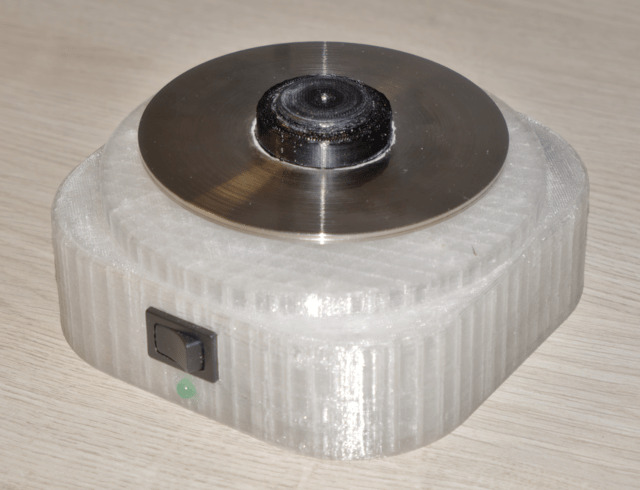 Old computer hard disk platters are used as rotating discs. They are attached to following disk mount: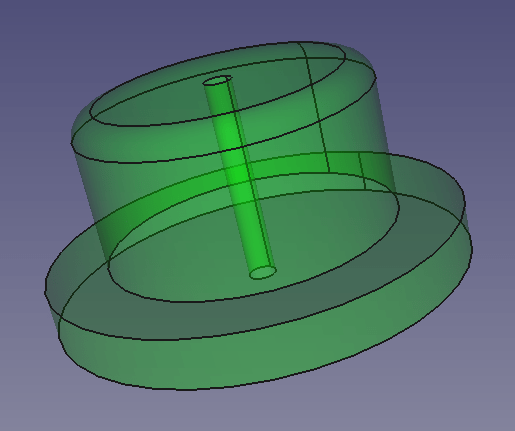 Download:
Disk platters are fixed to disk mount using glued tightly fitting top ring: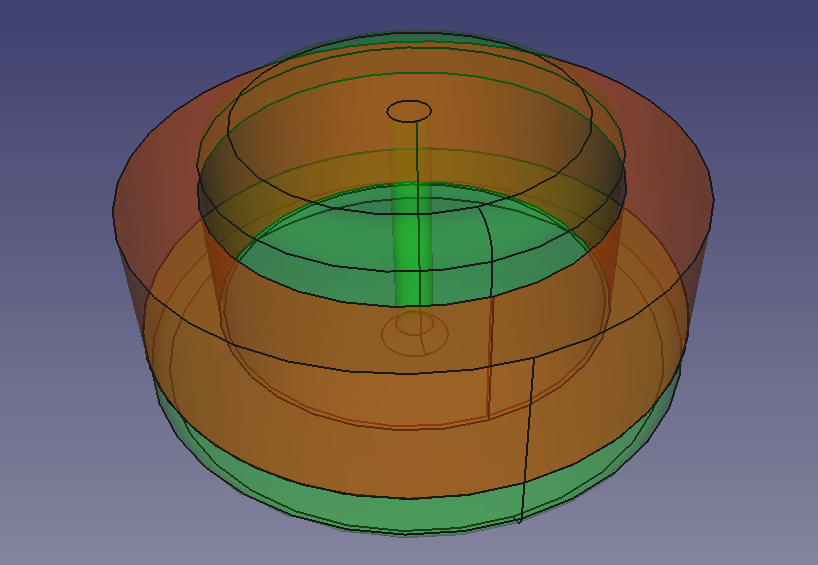 Download:
Discs are rotated by electric motor. Motor is cooled by electric fan. Motor and fan are powered by 12V that is generated by 3 voltage upstep converters running in parallel.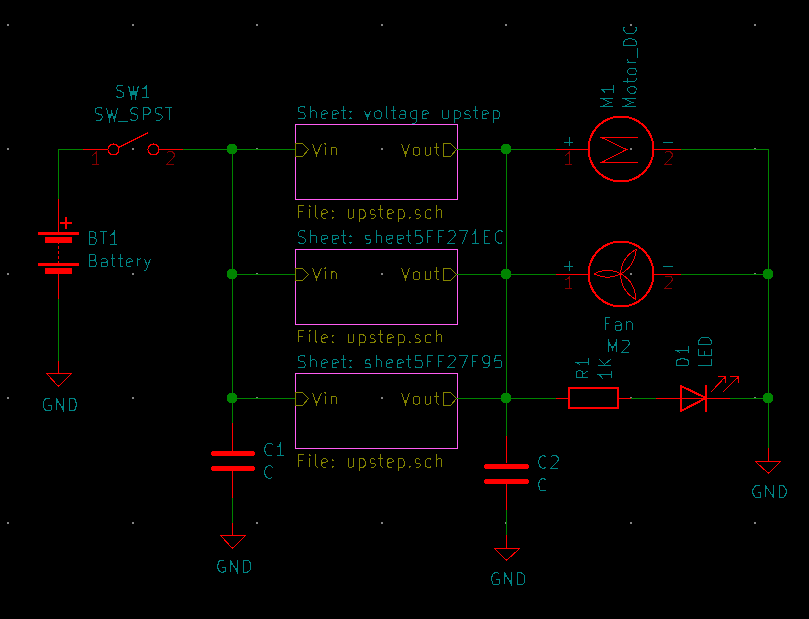 Body: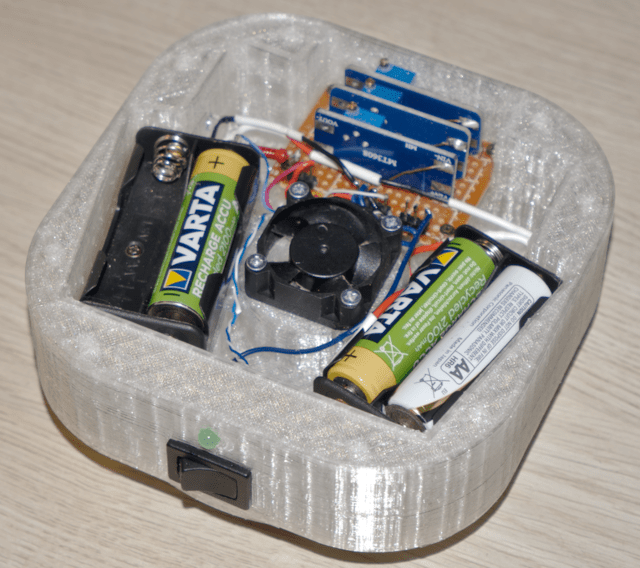 FreeCAD model of the main body: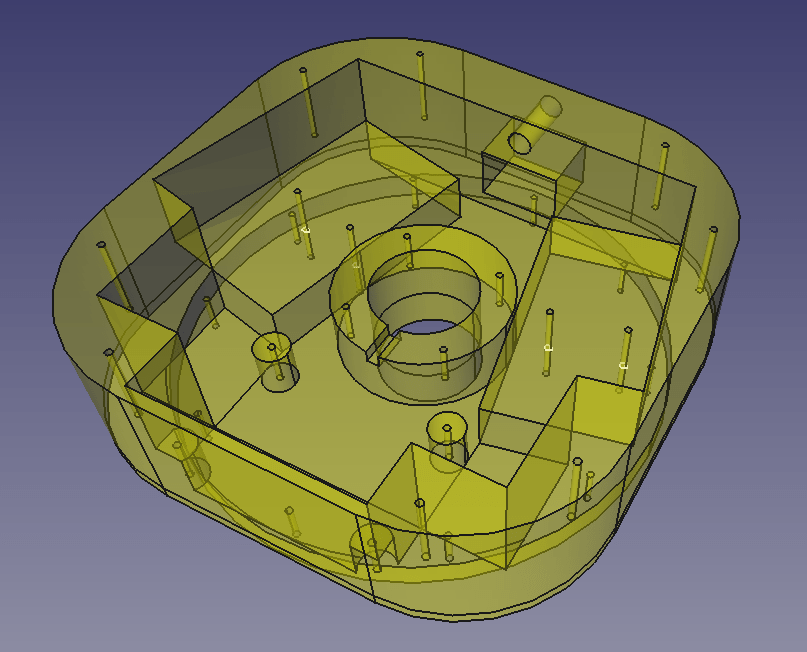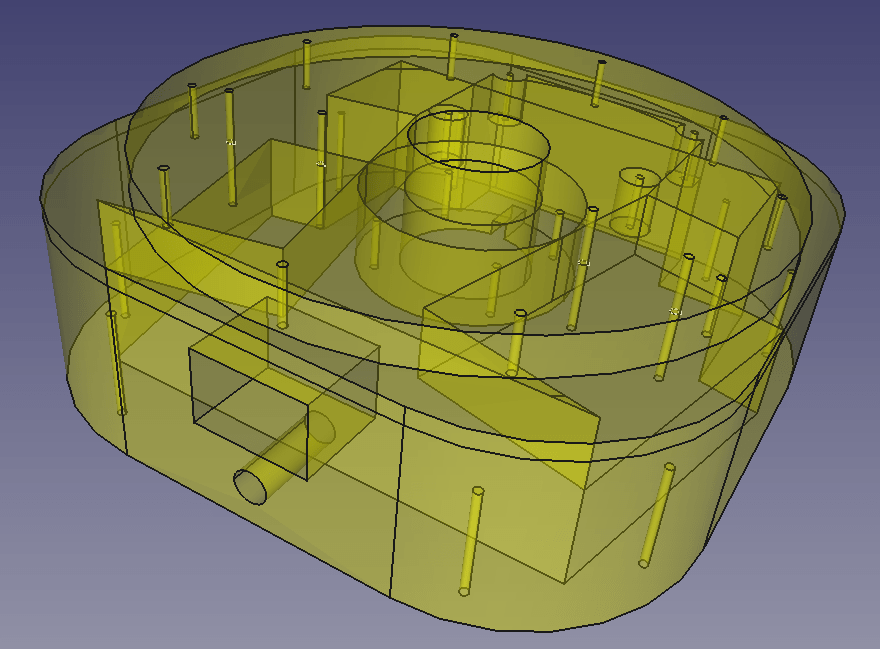 Download:
Rotating discs are covered and protected by top cover: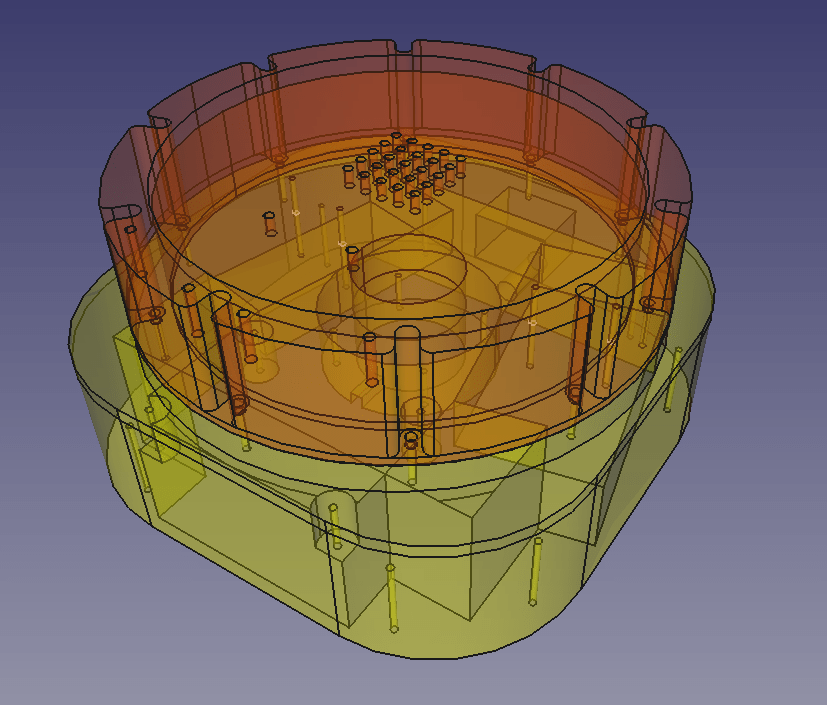 Bottom part of the main body has cover: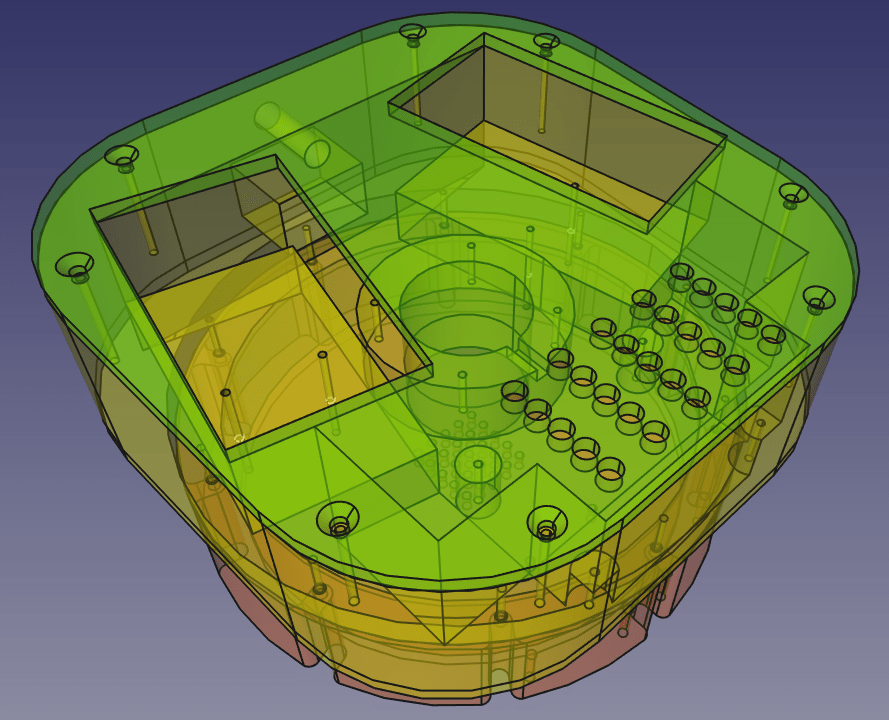 Download:
Camera/binoculars can be mounted on dedicated holder that is screwed on top of the cover: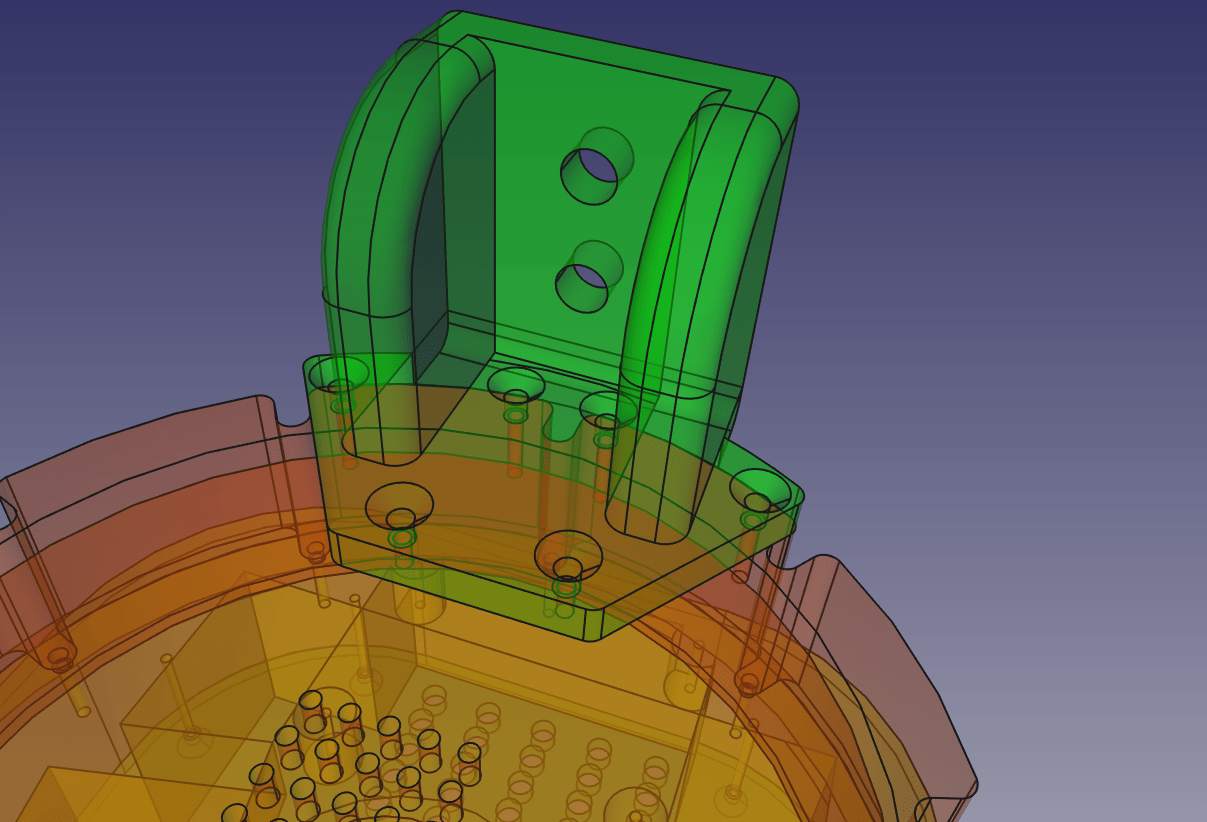 Download:
Result: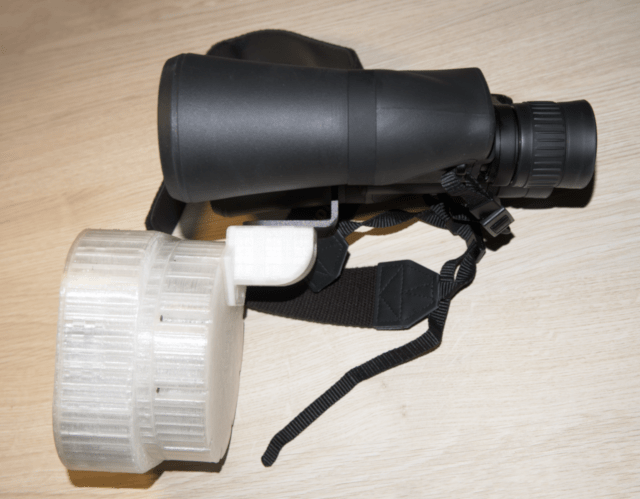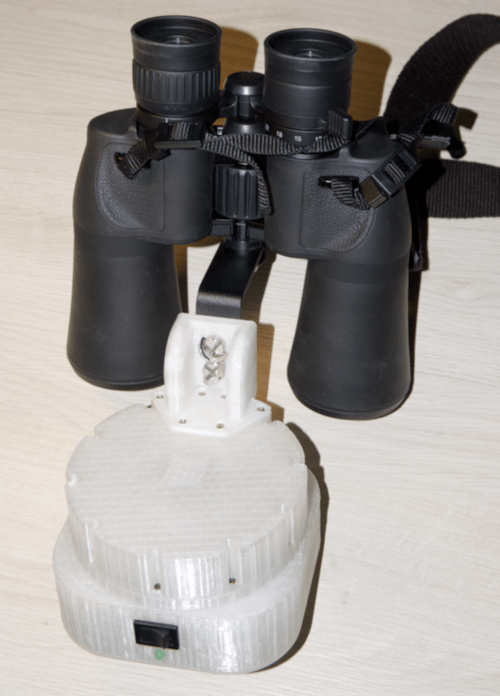 3

Conclusion

Around half of the stabilizing effect already comes from extra weight that is added to binoculars by device itself. Rotating platters contribute also about as much. I had only 2 platters. I'm contemplating finding more weight to rotate, or even try with old CD/DVD disks.

Unfortunately symmetry is not perfect and small high frequency vibration is added because of that.